PS3 500GB UK Black Console + Lego Harry Potter Years 5-7 PS3 Game NEW
The ultimate in gaming and home entertainment, PlayStation®3 transports creates brand new experiences for the whole family. Go on incredible adventures, watch movies in stunning High Definition, dive into a world of entertainment with free access to PlayStation®Network and more. One console, unlimited possibilities.
In the box:
PS3 500GB Super Slim Console
Wireless Dualshock 3 Controller
AC power cord
AV cable
USB cable
Lego Harry Potter Years 5-7 PS3 Game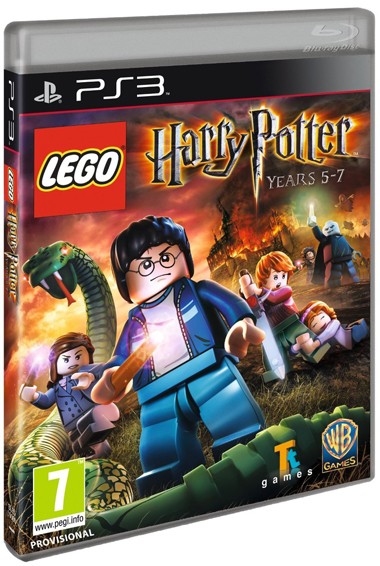 Based on the last three Harry Potter books and final four films, LEGO Harry Potter Year 5-7 takes players through Harry Potter's heroic adventures in the Muggle and wizarding worlds. From Privet Drive in Little Whinging to Diagon Alley, Hogsmeade and Hogwarts, players will encounter new faces, new challenges and new magic, preparing them for the ultimate face-off against Lord Voldemort!
Product Features
Learn and use new charms and spells, including the Unforgivable Curses
Master advanced duelling skills and battle Voldemort's Death Eaters
Unlock over 100 characters, including Fenrir Greyback, Bellatrix Lestrange & Professor Slughorn
Expolore new locations, including Grimmauld Place, the Ministry od Magic and Godric's Hollow
Play with friends and family using easy drop-in/drop-out co-op play with dynamic split screen
Write Your Own Review
You're reviewing: PS3 500GB UK Black Console + Lego Harry Potter Years 5-7 PS3 NEW