Details
PlayStation Vita (Wi-Fi + 3G) Console with 4GB Memory Card and Protective Accessory Pack - PS Vita
This bundles contains:
PlayStation PS Vita Wi-Fi Handheld Console
Sony PS Vita Memory Card 4GB
PS Vita Protective Pack (carry case, carry strap, storage pocket, silicon console grip, Screen shield and applicator and Cleaning Cloth)
Meet the slimmer, lighter PS Vita.
The PS Vita 2000 series puts unbelievable gaming and entertainment in your pocket, giving you all the outstanding features of PS Vita with a thinner, more portable design.
1GB internal storage
With 1GB of storage built-in, you can start playing games straight away. If you need extra storage that's no problem – you can add an 8GB, 16GB or 32GB memory card* to your PS Vita and store even more games, apps, photos and videos.
*Additional memory cards sold separately.
A lighter, slimmer design
We've redesigned the PS Vita system's body to be even sleeker – 20% thinner and 15% lighter in fact. So now it's even easier to take your favourite games with you wherever you go.
Longer battery life
PS Vita 2000 series features a more powerful battery – meaning you can play your favourite games for up to six hours non-stop, or watch movies for up to seven hours.
Wi-Fi connectivity
Connect to Wi-Fi and jump online to join your friends in multiplayer games, download the latest titles from PlayStation Store, get connected to your favourite social networks and watch videos direct from YouTube.
A crystal-clear five inch LCD screen
Whether you're playing games, watching movies or YouTube videos, or interacting with friends via a range of social apps, you'll be doing it on a super-sharp five inch touchscreen.
Dual analog stick control
Play your favourite games with absolute control thanks to the unique PS Vita dual analog stick control. Whether you love racing games, shooters, sports games or anything else, PS Vita offers an uncompromised gaming experience.
Infinite Possibilities. Innovative Experiences
Sony's PlayStation Vita is designed to blur the lines between interactive entertainment and reality. Reaching beyond the capabilities of every handheld gaming console that has come before it, the PlayStation Vita will offer Wi-Fi and 3G* functionality, allowing for maximum connectivity. Its 5-inch OLED front multi-touch display will bring brilliant images to life and allow for a new touch driven navigational system, while the additional multi-touch pad on its back surface will allow users to interact with games and characters that they encounter within them with a simple movement of their fingertips. Additionally, services created specifically for the PlayStation Vita will be available on PlayStation Network. These services are designed to help users take their gameplay, as well as interaction with other gamers, to new levels.
Addition features include: dual analogue stick controls, a front and rear camera, a 4 core CPU, flash card media support for game and media saves, mobile PlayStation trophy support, built-in three-axis gyroscope, three-axis accelerometer and GPS functionality.
The Best in New and Classic Content
In addition to containing the best in new handheld gaming hardware technology, Sony's PlayStation Vita will provide users with the best in quality content. All your favourite game franchises are coming to the PlayStation Vita, including but not limited to Uncharted, LittleBigPlanet and Call of Duty. Joining these new offerings, players will also have full wireless access to the PlayStation Store. Here, via the PlayStation Vita's improved 3G wireless capabilities, owners can download new game add-ons, movies, comics and PS One classics ported over for handheld play. The PlayStation Vita also features full backwards compatibility (via download) to all PSP games. Together this powerful merging of hardware and software is destined to create entertainment experiences unlike anything else available in the handheld gaming market.

Key PlayStation Vita Slim Features
Dual Analogue Sticks
Uncompromised portable gaming is here. Enjoy a fully immersive experience with intuitive dual analog sticks that give you the ultimate in gaming control.
Motion Sensor
Touch, tilt and steer your way through adventures, plus enjoy endless ways to manipulate your environment, interact with characters and utilise in-game tools.
Cross-Platform Features
Now the fun never has to stop. Start playing a game on your PlayStation 4 or PlayStation 3 system, pause it, then pick it up on PS Vita right where you left off thanks to a Wi-Fi connection and Remote Play.
Touch Screen
Enjoy a revolutionary new way to control actions and complete challenges with a touch of your finger on the stunning five inch screen.
Rear Touch Pad
A whole new dimension in gameplay. Now enjoy greater hand control and interact with games with revolutionary three-dimensional motions that enable you to grab, trace, squeeze, push and pull too. Imagine the possibilities...
Front and Rear Cameras
Blur the line between gaming and real life with amazing augmented reality experiences. Using the front and rear cameras, you can transpose your surroundings, and even yourself, into the game you're playing, creating a whole new world every time you play.
Five inch Screen
Games, action and experiences are brought to life with levels of stunning colour and definition never-before-seen in portable gaming.
PlayStation Network
Download brand new games, demos and loads of other great content whenever and wherever you are. You can also connect with friends and compete against them online. Best of all, there is no additional charge for signing up.
Multiplayer
The world is in play, so join in. Find, challenge, play and share with friends and players around the world by connecting with them online at no extra cost.
Wi-Fi
The world is in play, so join in. Find, challenge, play and share with friends and players around the world by connecting with them online at no extra cost.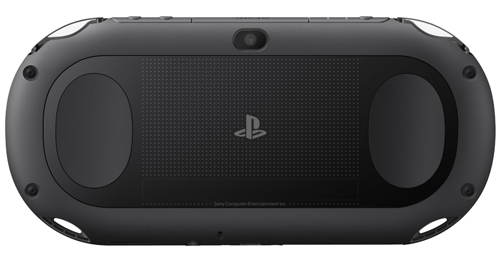 Cross Platform Features
Connect your PS Vita to PlayStation 4 or PlayStation 3 for even more great entertainment on the go. Cross-platform features bring you unique interactive experiences with revolutionary new ways to play your favourite games.
Remote Play
PS Vita and PS4 are perfect partners - if your TV is busy, play a wide range of compatible PS4 games on your PS Vita screen and keep the fun going.
Cross-Buy
Enjoy unbeatable value for money – buy a game for your PS Vita, PS4 or PS3 and get the same title for free or at a discount on the other systems.
Cross-Goods
Unlock or create in-game items and share them between your PS Vita, PS4 and PS3.
Cross-Save
Begin your adventure at home on PS4 or PS3 then continue on PS Vita wherever you go – gaming without limits, just how you like it.
Cross-Controller
Discover cool new ways to play your PS4 and PS3 games by using the PS Vita system's unique features to control selected titles.
Cross-Play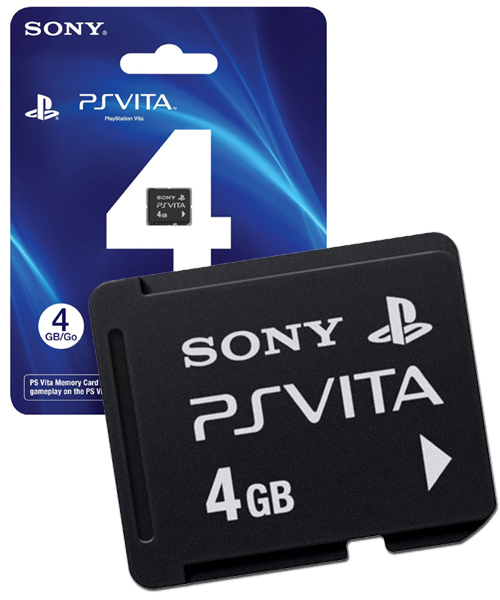 Grab your PS Vita and enjoy live head-to-head gaming as you race, fight or team up with other PS4 or PS3 players.
Sony PS Vita Memory Card 4GB
Official Sony 4GB Memory Card for the PS Vita Console.
A PS Vita Memory Card is essential to play games or watch videos on a PS Vita!
The internal memory on the PS Vita is not sufficient for saving user data. System updates will be saved internally and as a result you will need an external memory card to save any user data such as saved games and videos.

PS Vita Protective Pack
Stylish moulded protective carry case
Detachable carry strap
Internal storage pocket
Protective silicon console grip
Screen shield and applicator
Cleaning Cloth
Additional Information
| | |
| --- | --- |
| Format | N/A |
| Item Id | H01340 |
| Release Date | 22 Feb 2012 |
| Brand | Sony |
| Warranty | 1 Year |
| Platform | No |
| Rating | No |
| Dimension | No |
| Weight KG | 2.0000 |
| Barcode | N/A |
| Product Code (MPN) | N/A |
| Size | No |
| Colour | No |
| Specification | No |